Homeowners thinking about selling Vero Beach homes in the new year have a lot to consider.
2013 saw home prices rise almost back to pre-bust levels of 2006. There was some softening in pricing in the last few months of the year, but overall, sellers remain somewhat in control, providing interest rates don't get out of hand in 2014, which we don't think they will.
5 Tips for Those Selling Vero Beach Homes in 2014: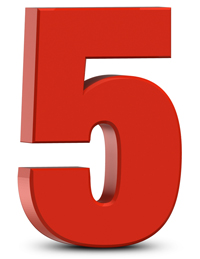 1. Get Started Now – The process, say most sellers, always takes longer than expected. So get your home inspected now; there may be unseen major repairs to address. Declutter, clean closets and shelves, store possessions and furnishings and other stuff that might keep sellers from picturing themselves in your house. Attend an open house or two to get an idea of how to stage yours. And get moving: Owners still waiting for the market to peak should beware that this real estate cycle may be shorter-lived than last.
2. Get the Right Agent – Sellers tend to lose a lot of time and money by hiring poorly. Interview several potential agents. Find a full-timer who is Web savvy and uses mobile technology, because at least 4 in 5 buyers view their homes online first. Your agent should be a proven performer in your market and be willing to walk you through all the financial aspects of your sale. The more the agent knows about schools, commutes and other local details, the better. Once you decide on an agent, accept his or her advice on pricing, marketing and negotiation.
3. Make the Most of Your Seller's Market – It's been a long time since it was truly a seller's market, but for now, it is. Don't jump at the first offer that comes along, unless it's full price. And even if it's full price, make sure the deal works for you, including timing and the buyer's financing.
4. Think About Renovations, Carefully – Newly renovated homes are usually easier sells, but not always. So is it time to remodel that outmoded kitchen? Not if you plan to sell soon. According to remodeling surveys, the average renovation project returns only about two-thirds on investment. For example, a major bathroom remodel costing $15,000 yields about $10,000 in resale value. The same goes for a major kitchen remodel. In most cases, it would be cheaper to issue credits to buyers or drop your price a few grand. Lighter jobs like new doors are more practical and return about 85 percent. But feel free to spend a bit on paint (basic colors), curb appeal and fence replacement to enhance exteriors.
5. Focus on the Market – Folks who base their decisions for selling Vero Beach homes on trends on cable news are often left wondering, "Why can't I sell at this price?" The truth is, all markets are different and all real estate is very local, and prices can vary greatly even in adjacent subdivisions. Vero Beach home prices are dictated largely by demand, land availability, foreclosures and employment. Your real estate agent should be able to provide you with market stats and at least a few recent comp sales in hopes of earning your business. Additional trend data can be found online or in local newspapers and business journals.
In Summary – Those selling Vero Beach homes in 2014 need to pay attention to trends and react accordingly. Thinking of laying carpet? Agent surveys in the past few years show homes with hardwood floors or faux wood laminate floors sell much faster. You still want to be in suburbia? Millennials don't. Many area have watched this more environmentally conscious generation flock to "mixed-use" urban districts served by trendy cafes, nightclubs, bike paths, civic events and mass transit.
For more tips on selling Vero Beach homes, check out our other articles and information at the Vero Beach home selling tips link to your right under Vero Beach Real Estate Categories.