Summer means vacations and breaks for most of us, but Vero Beach scams never take a break, and some even get worse during summer months. Here are five Vero Beach scams that are common in the summer and steps you can take to avoid them, rather than opening up your wallet and giving to them.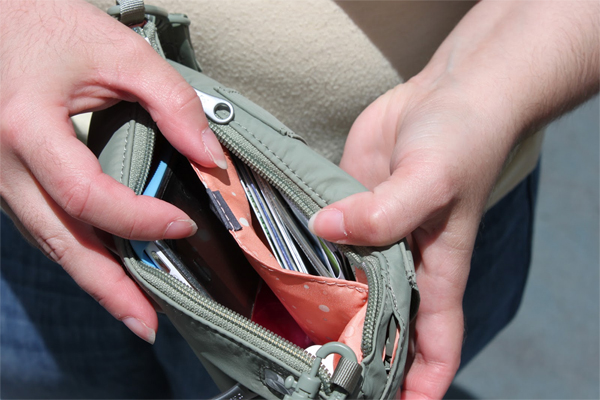 Vero Beach Scams To Watch For
Home-Repair Scams. When the weather gets warm, homeowners are more likely to get a knock on the door from someone offering to do repair work at a low price. Usually, they'll claim they've done paving or roofing for someone else in the neighborhood and have extra materials they're willing to unload for cheap. These traveling repairmen typically aren't licensed and do shoddy work. When it comes to home improvement, you should always pick the contractor — don't let them pick you.
Rental Scams. With rental scams, con artists list properties that they don't own on Craigslist or other sites that don't vet posts. Then they take people's money and leave them without a place to stay. If the person listing a rental property will only communicate by e-mail, won't show you the property in advance or asks you to wire money, it's likely a scam.
Travel Scams. There are several travel-related scams, but two of the most common are free cruise and vacation rental scams. Victims of the cruise scam typically are contacted by phone, e-mail or text message and offered a free cruise that actually isn't free. People have to pay a variety of fees to book the cruise and, in the process, have to give up a lot of personal information — which is then sold. If you want to take a cruise, skip the free offers and call your travel agent instead.
Job scams. Vero Beach scams targeting job hunters pop up in the summer when many high school and college students are looking for temporary work. Many revolve around work-at-home jobs that are advertised on signs along the side of the road, in community papers, on Craigslist and on free online job-listing sites. Often the people or companies offering these opportunities will ask job seekers for a lot of personal information, including Social Security numbers, when they apply. Although employers do need this sort of information from new employees, they don't need it during the application process. Too often people are so eager to put themselves in the right light with a prospective employer that they walk right into a trap by providing information that can be used to steal their identities. To guard against job scams, do a search online using the company name or phone number and the word "scam" or "complaint." Also check with the Better Business Bureau to see if any complaints have been filed against the company.
Disaster Relief Scams. If a storm of any variety strikes, there's a good chance con artists will use it as an opportunity to take advantage of people. A variety of scams pop up after most major disasters. For example, after Superstorm Sandy hit the East Coast in 2012, fraudulent charities and relief efforts surfaced along with several other cons aimed at taking advantage of disaster victims. If this summer's storm season does result in disasters, don't give to charities that spring up to deal with them. Instead, check out CharityNavigator.org for a list of legitimate organizations that have experience providing disaster relief.