Buying a Vero Beach home has become increasingly more difficult in this tight market we've suddenly found ourselves in. Given the current low-inventory environment, it may take longer now than it would in a balanced market that has enough homes for sale to satisfy the current buyer demand.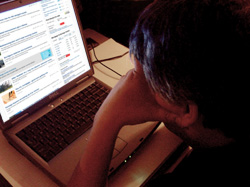 To prepare yourself for buying a Vero Beach home in this market, be it your first home, or a move-up home, plan to look at every new listing that even comes close to satisfying your wish list. Accept the realism that you most likely won't find everything on your wish list. Successful buyers are willing to make sacrifices. Just make sure to make intelligent compromises.
According to Gallup, nearly seven in 10 Americans between the ages of 18 and 29 don't currently own a home, but plan to make the big purchase within the next 10 years. With that many first time homebuyers coming into a market that is already short on supply, one can only guess what this might do to the future of available housing inventory.
Buying a Vero Beach Home – Become a Pricing Expert
When buying a Vero Beach home in a low-inventory market, it's vitally important to become an expert on local pricing. Follow up on every listing you liked and find out how much it sold for and how many offers were made. We can provide you with this information. This way you will know when a listing is underpriced, priced close to market value, or overpriced for the neighborhood. The lower-priced properties tend to attract more buyers. If you've educated yourself about local market pricing, you can distinguish between a listing that is underpriced and one that is fairly priced.
You'll save yourself a lot of time and disappointment if you don't make offers on underpriced listings that attract five or more offers, particularly if you can't go much higher than the list price.
When buying a Vero Beach home — based on your pricing expertise we'll help you obtain — your financial capabilities and how close the house matches what you want will help you make an educated decision about whether to make an offer.
One major factor you must include in your pricing education is finding out how much work a particular listing will need after you buy it. Factor this information into your "affordability equation." A listing priced at $400,000 that requires $100,000 of repairs isn't affordable if you can pay only $450,000 at the most.