Most people buying Vero Beach real estate are somewhat delusional in thinking they know something about what they are doing. The fact is, unless you've bought and sold a lot of properties, you probably fall into the category of knowing very little.
3 Things You Should Know When Buying Vero Beach Real Estate, But Don't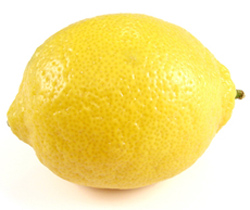 1. All Homes Have Problems – All houses have issues, some just have more than others. The shock usually comes when prospective buyers get their home inspection report back. Inspectors are professional pessimists, which is why we love them. But many issues only require simple and/or inexpensive fixes.
Most inspection reports will be 40 to 50 pages long, and most inspectors will take close-up, HD photos of problems. So while the actual listing shows gorgeous pictures of granite countertops, the inspection report will show awful pictures of a cracked driveway. By the end of the report you may be thinking the house is a total and complete lemon.
2. When Buying Vero Beach Real Estate, You're Making TWO Purchases – When you buy a home, you actually are making two purchases. You are buying the home, and you are buying the money to buy the home.
For every 1% rise in interest rates, home prices would have to fall by 10% in order for you to maintain the same monthly mortgage payment. And at the end of the day, that's what matters, the monthly payment. So take advantage of low rates; they add much more buying power to your purchase than low prices.
3. Always Be Thinking Resale – This piece of the Vero Beach real estate puzzle is something that all people buying assets should keep in mind: At some point you're going to sell it again and will want to maximize what you eventually get.
When you're buying a home, you're probably not thinking about the day you will have to sell it, but you will be thanking yourself one day if you remember those three little things you've always heard about Vero Beach real estate… location, location, location!
Keep these things in mind when buying Vero Beach real estate and don't make the same mistakes most of your friends and relatives will make.
For more tips and articles concerning buying Vero Beach real estate, click the Vero Beach Home Buying Tips link to your right under our Vero Beach Real Estate Categories.