If you're considering selling your Vero Beach home, you've probably seen all the hoopla about sellers getting multiple offers on their home and are wondering, "can this really happen?"
The short answer is, yes, it most certainly does happen, but not to sellers of a typical Vero Beach home who don't take the time and effort to prepare properly.
Steps for Getting Multiple Offers on a Vero Beach Home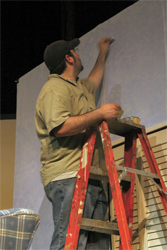 Spruce Up. Your house probably could use some spring cleaning, regardless of the time of year you are putting your Vero Beach home on the market: repainting the inside, repainting the front steps, power washing the outside, and cutting the bushes back.
Get someone who is not so attached to the house as you are to stop by and take a look at it from a prospective buyers viewpoint. Have them tell you what is a turn off to them and fix it!
Use A Seasoned Real Estate Agent. Don't get emotional when three offers come in. Let your real estate agent be the unbiased person to explain which of the multiple offers are in your best interest. The higher priced offer may not be the best offer if it's loaded with contingencies. A cash offer for a lower price might be the best deal for you to accept. Someone not so attached to the Vero Beach home is better able to advise you when you have multiple offers to think about.
Build up excitement. Consider putting out the word in the neighborhood that you're going to be putting your house on the market ahead of actually doing it. Have your chosen real estate agent start spreading the word before actually putting a sign in the yard. Consider listing your Vero Beach home on a Monday or Tuesday and not allowing anyone to actually see the home until Friday to generate some added excitement about the home.
With Vero Beach home inventory being lower than usual, your chances of getting multiple offers are high, IF your home stands out. Don't just put the home on the market without making proper preparations first.