Vero Beach home sales in March continued to show signs of improvement, in spite of the tight housing supply that is plaguing the market. Home sales are somewhat stuck due to the limited number of homes available to buy, which is somewhere near 17 percent below year-ago levels.
Some home owners are still hesitant to sell, noticing the recent price increases and hoping for more.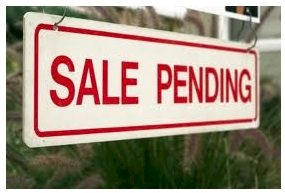 The Pending Home Sales Index, a forward-looking indicator based on contract signings, rose 1.5 percent to 105.7 in March from a downwardly revised 104.1 in February, and is 7.0 percent above March 2012 when it was 98.8. Pending sales have been above year-ago levels for the past 23 months; the data reflect contracts but not closings.
An index of 100 is equal to the average level of contract activity during 2001, which was the first year to be examined. By coincidence, the volume of existing-home sales in 2001 fell within the range of 5.0 to 5.5 million, which is considered normal for the current U.S. population.
Vero Beach Home Sales May Decline In Future Months
Vero Beach home sales are listed as pending when the contract has been signed but the transaction has not closed, though the sale usually is finalized within one or two months of signing, so this would usually be for closed sales in April and May.
With limited inventory at the low end and fewer foreclosures, we might see flat or even declining existing Vero Beach home sales. The key is that the number of conventional sales is increasing while foreclosures and short sales decline – and that is a sign of an improving market, even if total sales decline.
The national median existing-home price is forecast to rise nearly 7 percent this year, while mortgage interest rates should remain historically low, but trend up slowly and reach 4 percent in the fourth quarter. The housing shortage is expected to continue, which means this cycle of price increases and lower inventory may go on for some time to come.
For more on news as it affects Vero Beach home sales, check out the Vero Beach Real Estate News section under Vero Beach Real Estate Categories in the column to your right.