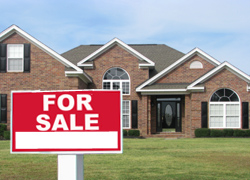 While increases near double digits for Vero Beach home prices have been common, home appreciation is projected to drop to 6.5% during the 12 months ending March 31, 2014, according to a report released recently. That will follow a 10.2% jump for the preceding 12 months, the first double-digit increase since the peak of the housing boom seven years ago. However prices are still expected to increase significantly over the next few months before they begin to slow.
The forecast is based on the CoreLogic Case-Shiller home price indexes and covers 384 metro areas and more than 80% of the total U.S. housing market.
The chief economist for CoreLogic Case-Shiller has put this down to the improving job market and continued low housing inventory levels. Prices are also expected to turn positive in areas where they have recently declined. In spite of the recent house price gains experts are not worried about a new bubble forming.
Vero Beach Home Prices Still Below Their Peak
Even with the dramatic price increases recently, Vero Beach home prices remain about 26% below their peak.
Meanwhile, after jumping more than one full percentage point in early May, 30-year mortgage rates have stabilized, moving little since then. Stable mortgage rates are only expected to help Vero Beach home prices to stay positive and not retreat as is forecast by the Case-Shiller report. The rise in mortgage rates had very little impact on rising Vero Beach home prices.
The tight supply of available Vero Beach homes for sale is expected to be with us through the end of this year, and possibly into next year as well. The number of homes and condos for sale continue to be down from a year ago.