If you're a Vero Beach homeowner with a mortgage loan insured by FHA (Federal Housing Administration) or VA (Department of Veterans Affairs), you should consider using your mortgage loan term as a marketing tool when it comes time to sell your Vero Beach home.
A mortgage loan from both government agencies includes a little-known feature known as assumability. In other words, the buyer of a Vero Beach home financed with an existing VA or FHA mortgage loan may be able to take over, or assume, the seller's loan, under the same terms, rather than take out a new mortgage.
During periods when interest rates are rising, Vero Beach homes offered for sale with an assumable, lower-rate mortgage loan may have extra appeal for certain buyers.
Assuming a VA or FHA Mortgage Loan Can Save You Money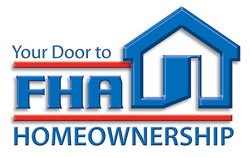 The savings for buyers assuming a mortgage loan extend beyond a lower interest rate. Assuming a loan is cheaper than applying for a new one because there are fewer settlement fees. An appraisal is not required (though a buyer should obtain one anyway).
An FHA mortgage loan does demand that the borrower pay for mortgage insurance over the life of the loan. But when assuming a loan, borrowers do not have to pay the upfront mortgage insurance premium required on a new loan. Because the original mortgage holder would have been paying the loan for a number of years, the buyer assuming the FHA mortgage loan will start at a point deeper into the amortization schedule than on a new loan. That means more of the monthly payment will go toward principal.
Borrowers seeking to assume a loan must also prove their creditworthiness as they would for any VA or FHA mortgage loan.
Under FHA rules, once a new borrower is found to be creditworthy enough to assume a loan, the lender must release the seller from any future liability for payment of that loan.
Vero Beach home buyers considering loan assumption should weigh the costs against other loan options, paying attention to the principal and interest payment, the amount of cash required upfront, and the private mortgage insurance premium.
Get more mortgage tips and information by clicking the Vero Beach Mortgage Info link to your right under Vero Beach Real Estate Categories.