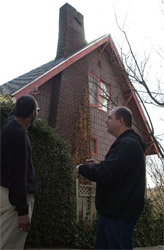 It now seems that Vero Beach home appraisals are no longer killing sales as they were just last fall. Appraisers are putting higher values on homes again, allowing more deals to go through. During the housing bust, Vero Beach home sales were often derailed by low-ball appraisals that fell far shy of a home's selling price.
As home prices climb and housing inventories shrink, appraisers are valuing homes at or above their selling prices, according to Lawrence Yun, chief economist for the National Association of Realtors.
Vero Beach Home Appraisals No Longer Coming Up Short
This was not the case during the bust. For example, if a home cost $400,000 and required a 20% down payment of $80,000, the buyer would need to finance $320,000. But if the appraiser valued the home at $350,000, the buyer would only be eligible for a $280,000 loan — making the home too costly for some buyers.
Between 2008 and 2011, appraisals were consistently coming in lower than the selling price of a Vero Beach home. This is no longer the case today. We are seeing more and more Vero Beach home appraisals coming in above the selling price, which is just one more sign that the housing market is recovering.
Meanwhile, the pace of Vero Beach home prices continues to rise, and the inventory of available homes for sale continues to shrink. If this trend continues, we expect Vero Beach home appraisals to continue to come in higher than selling prices.