More Vero Beach home improvement buffs are becoming "do-it-yourselfers" than ever before. According to a recent survey conducted by the Harvard Joint Center for Housing Studies, the home remodeling and repair industry is expected to reach $325 billion this year for the first time since 2007.
Why is the Vero Beach Home Improvement Market So Hot?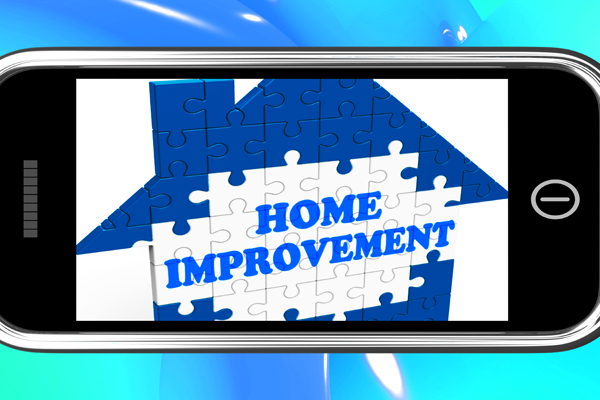 Experts cite two big reasons for the recent upswing in home improvements: a surge in the sales of previously owned homes, and rising sales prices. Research has shown that home owners perform the remodeling around the time of sale, either before the home sells or within a two-year window after the sale. Sellers make home improvements hoping to receive a higher sales price, and recent buyers make changes or upgrades to better suit their needs or desires.
Vero Beach Home Improvement Tips.
Here are a few things to remember when it comes to dealing with Vero Beach home improvement stores.
Ask and you may receive. Getting the best deal possible is key to a do-it-yourself project. And the major Vero Beach home improvement stores usually have specials or sales, and usually have a price-match policy. A little-known tip, however, is that you can often negotiate a deal by just doing a little "horse-trading" or haggling. And while the stores don't make it a point to advertise this option, most have internal policies allowing local management to offer discounts to keep good customers.
Free isn't always free. We've all seen the free do-it-yourself workshops and seminars that some Vero Beach home improvement stores offer. Although they are usually informative and can build confidence, remember that their main purpose is to sell products. Don't be surprised if you're asked to purchase something at the end of the presentation. After all, that's what they're in business for.
You may get a good deal, but nowhere near as good as the professionals. Contractors purchase in bulk, and they purchase often. As a result, they command a higher discount — and rightfully so. A Vero Beach home improvement do-it-yourselfer may take on a project every few weeks and perhaps a bigger job here and there. Contractors make their living performing home improvement work nearly every day.
See more news pertaining to the Vero Beach home improvement market under our Vero Beach Home Improvement section of articles to your right just below our Vero Beach Real Estate Categories.
We also post tips on Facebook and Twitter. Follow us there for many other real estate related news articles and tips, as well.