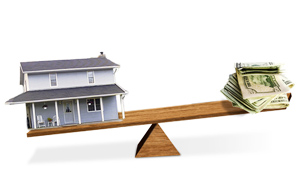 Vero Beach home prices rose in June 12.1% over the last year, according to a recent report from S&P/Case-Shiller's home price index.
While that gain is still robust, it didn't quite match the gain of 12.2% reported for May. Rising mortgage rates may have something to do with that.
"With interest rates rising to almost 4.6%, home buyers may be discouraged and sharp increases may be dampened," according to David Blitzer, chairman of the Index Committee at S&P Dow Jones Indices.
Vero Beach Home Prices On a Tear
Vero Beach home prices have been on a tear for the last twelve months. June marks the first time in over a year that the overall increase has been smaller than the month before. While prices rose in all 20 cities measured by the index, only six cities in June saw price increases larger than the month before, down from 10 cities in May.
Vero Beach home prices are now at early 2004 levels — still around 23% below their peak in mid-2006.
Record-low rates, a lack of new homes on the market and years of pent up demand have been the driving forces behind the recent increase in Vero Beach home prices.
Housing is still expected to remain a key driver of growth for at least the next couple of years. The recovering housing market has been a big part of the nation's economic recovery since the Great Recession. But many fear rising mortgage rates could put a damper on that growth.
While some cheer the Fed stepping back from its unusual bond purchases amid fears the buying will spark inflation, others worry that it may be too soon. Rates have risen more than a full percentage point since May, when Federal Reserve Chairman Ben Bernanke indicated the Fed may soon ease its bond buying program that's helped keep interest rates at record lows.