There is a downside to Vero Beach home prices rising. With improved equity comes higher costs for property taxes and insurance.
Rising Vero Beach Home Prices Could Mean Higher Bills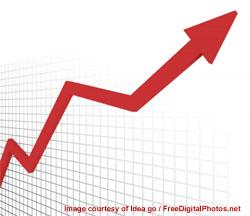 Rising Vero Beach home prices means you can finally breathe a sigh of relief — especially if you're hoping to sell. But there is a cloud behind that silver lining.
Rising Vero Beach home prices might mean higher bills for you in the coming year because:
Your property taxes will rise unless your tax rate falls.
You'll need higher limits on your homeowners insurance coverage to compensate for your higher home value.
Fortunately, you have time do a few things now to reduce your tax bite next year, keep your insurance costs as low as possible, and continue your sigh of relief.
You pay your property taxes based on a formula that generally uses your home's assessed value multiplied by the tax rate. When you home value rises, if the tax rate doesn't fall, your taxes rise. In some locales, tax rates are only adjusted every few years, so your increase might or might not be eminent next year.
However, considering that most local and state government budgets are scraping every penny they can, don't count on the past dictating the future as far as re-assessments go.
If you think your taxes have gone up because Vero Beach home prices have gone up, consider filing an appeal.
Homeowners Insurance Discounts
When your homeowners insurance renewal comes in the mail, call your insurance agent and ask if you can earn a discount for:
Increasing your deductible.
Installing a security system.
Membership in an affinity group like AARP or because of where you work.
Adding features that protect your home during natural disasters (like hurricane-proofing your roof).
If those cost-cutting measures don't work, focus on the silver lining instead of the cloud. An extra couple hundred a year in property taxes and insurance isn't much in exchange for gaining thousands of dollars in home equity that you can use to finance your child's education, start a business, fund your retirement, or just put in your pocket when you sell.
Get more insurance and tax information by clicking the Vero Beach Insurance link or the link to Taxes to your right under Vero Beach Real Estate Categories.