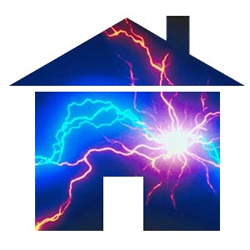 Vero Beach home sales are beginning to look like the start of a perfect storm for real estate. A combination of frustrated buyers from a lack of inventory, and sellers starting to put their homes on the market may mean the spring selling season could poised for a surge… one for the record books.
Typically, the spring selling season (March through June) is when more than half of all homes in the U.S. are sold. The market is getting a later start than usual this spring due to the bad weather all over the country.
Vero Beach home sales declined in February to the lowest level since mid-2012, with the number of contracts signed with the intention of buying falling to the lowest level since 2011.
Applications for mortgages to purchase homes dropped in February to the lowest since 1995, according to an index from the Mortgage Bankers Association that is seasonally adjusted. By mid-March, the gauge regained about 12 percent from that low, while remaining about 17 percent below the level it was during the same week in 2013.
Nationwide, U.S. home prices rose 12.2 percent in February compared to February 2013, up slightly from January's year-over-year pace of 12 percent. The number of available homes remains below the level typical of a healthy market.
Vero Beach Home Sales May See Exaggerated Bounce
Fannie Mae and the Mortgage Bankers Association are predicting 2014 Vero Beach home sales to see a bit of an exaggerated seasonal bounce due to so many eager buyers wanting to purchase homes.
Lenders expect Vero Beach home sales to pick up because so many potential home buyers want to lock in a mortgage ahead of any possible uptick in mortgage rates.
Borrowing costs have risen as the Federal Reserve continues tapering stimulus efforts that have kept interest rates low. Policy makers cut monthly bond purchases to $55 billion this month, from $85 billion last year. Fed Chair Janet Yellen said the program could end this fall and that the benchmark interest rate, which has been close to zero since 2008, may rise six months after that.
Nationally, the supply of homes for sale is bigger than last year, according to the National Association of Realtors. At the current sales pace, it would take 5.2 months to sell the properties on the market in February, compared with 4.6 months a year earlier.
Vero Beach home sales are expected to pick up momentum as we head into the second half of April and into May and June. Watch for the housing market, like the rest of the economy, come to live in the next couple of months.
For more on Vero Beach home sales, including other news relating to Vero Beach real estate, visit our Vero Beach Real Estate News section of articles under our Vero Beach Real Estate Categories to the right.