Vero Beach home sales in August reached their highest point in more than six years, but don't expect this upward trend to continue.
That's the word from the National Association of Realtors, which reports sales of single-family homes, town homes and condominiums rose 1.7 percent in August to a seasonally adjusted annual rate of 5.48 million. That's the highest pace since February of 2007.
"Rising mortgage interest rates pushed more buyers to close deals" in August, said NAR Chief Economist Lawrence Yun.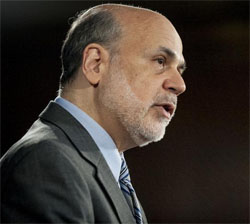 Monthly Vero Beach home sales are likely to be uneven in the months ahead from several market frictions. Tight inventory is limiting choices in many areas, higher mortgage interest rates mean affordability isn't as favorable as it was, and restrictive mortgage lending standards are keeping some otherwise qualified buyers from completing a purchase.
Federal Reserve Chairman Ben Bernanke cited higher mortgage interest rates as one reason why the Fed decided now wasn't the time for the central bank to start tapering its bond purchases.
The average interest rate for a 30-year fixed-rate mortgage rose from 4.37 percent in July to 4.46 percent in August, the highest since July of 2011, according to Freddie Mac.
The good news for the Vero Beach housing market is that the national median price for existing homes was $212,000 in August. That's up 14.7 percent from August 2012, the biggest year-over-year price jump since October of 2005. Also, foreclosures and short sales accounted for only 12 percent of sales in August, the lowest share since NAR started tracking them in October of 2008.