Vero Beach home sellers are joining the rest of Americans saying now is a good time to sell a home than at any time in the past three years, a rise in confidence that could lead to more inventory of homes for sale and, eventually, smaller home price gains.
"Sentiment toward selling a home appears to be catching up with the strengthening housing market," says Doug Duncan, senior vice president and chief economist at Fannie Mae.
More Vero Beach Home Inventory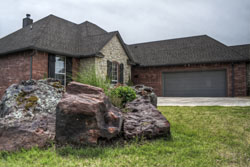 U.S. home prices jumped 12.1% in April year-over-year, marking the 14th consecutive month of gains. The supply of homes for sale in April was up 4% to 10% from January, when adjusted for seasonal patterns. More inventory will mean price increases will slow down.
Tight inventories of Vero Beach homes for sale have been a big driver of price increases. Now, higher prices are finally drawing people into the market. In addition, rising interest rates are causing some to get off of the fence before rates go even higher.
In many areas, during the first week of June, there were fewer new listings on the market than at any time in the previous 13 years.
For Vero Beach home sellers, one in four homeowners with a mortgage owed more on their homes than the homes were worth in the first quarter, and that is starting to change.
Even two months ago, it was definitely a seller's market. Now, buyers can be a little more picky unless they are shopping for lower priced homes and competing with investors for those lower priced properties.
Vero Beach home sellers need to be aware of the changing tides, and make sure their home shines in comparison to others on the market. We may have just witnessed one of the shortest "Sellers Markets" in recent history. Stand by for more news as it relates to the markets, as we'll always keep you up to date on changing trends right here on our website.