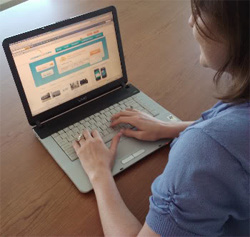 Prospective Vero Beach homebuyers hoping to buy a home during the winter months say the lack of inventory is their biggest challenge, but many believe winter is a good time to buy because sellers are motivated to sell and more willing to negotiate.
A survey recently conducted by realtor.com found that 45 percent of buyers in the market said there's not enough inventory in their price range. The survey also found that a surprising number of prospective Vero Beach homebuyers are planning to do all-cash deals.
Most of the Vero Beach homebuyers surveyed said they'll need a mortgage to finance their home purchase. Among that group, most did not have the 20 percent down payment that would allow them to qualify for a conventional loan backed by Fannie Mae or Freddie Mac without having to also purchase mortgage insurance.
Reasons Most Vero Beach Homebuyers Cite for Buying in Winter:
26 percent said they believe that sellers are more motivated to sell and willing to negotiate.
24 percent indicated they think home prices will be better.
24 percent revealed they were unable to buy a house during spring or summer.
20 percent shared that they think there will be less competition between buyers.
This past spring and summer Vero Beach homebuyers were particularly challenged, especially first-time homebuyers trying to compete with all-cash offers and bidding wars because of reduced inventory. A quarter of the winter Vero Beach homebuyers revealed they are in the market now because they were unable to find a home during this last homebuying season.
Although there continue to be "significant supply shortages," inventories are "stabilizing" compared to the dramatic year-over-year declines seen earlier this year.
Inventory shortages will continue into the spring buying season, which could keep a lid on sales. NAR is forecasting that when all the numbers are in, 2013 sales of existing homes will finish up 10 percent from last year, at 5.13 million. But similar gains aren't expected next year. NAR predicts existing-home sales will hold steady at 5.12 million in 2014.
If you're among the potential Vero Beach homebuyers looking for a bargain this winter, contact us for the latest inventory updates, and stay connected by bookmarking this site. For more tips and articles to help you when buying Vero Beach real estate, click on the Vero Beach Homebuying Tips link to your right under Vero Beach Real Estate Categories.