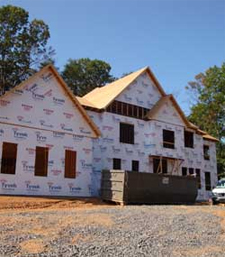 The biggest growing trend Vero Beach homebuyers are looking for in new homes appears to be more space.
According to data presented by the National Association of Home Builders (NAHB) at the International Builders' Show in Las Vegas, the size of new homes is up 13.4 percent in the last four years alone, with a massive rise in 4+ bedroom homes being sold.
Regardless of size, the NAHB says that features builders are most likely to include in a typical single-family home this year are a walk-in closet in the master bedroom, low-e windows, a laundry room and a great room.
Energy-efficiency is also a key theme among Vero Beach homebuyers, as Energy-Star rated appliances, programmable thermostats and Energy-Star rated windows also rank high on the wish list.
Vero Beach Homebuyers Still Want Kitchen Islands
According to builders, Vero Beach homebuyers are still wanting granite countertops, a double-sink and a central island in the kitchen as well as a linen closet and a private toilet in the bathroom.
Paneled appliances that blend into the cabinetry are gaining favor. And appliances are being moved around the kitchen. Two ovens are becoming more popular. They could be in different locations rather than above one another.
Other features that builders are likely to include are first-floor ceilings at least nine-feet high, a front porch, exterior lighting and a patio.
Based on feedback from Vero Beach homebuyers, the most unlikely features wanted in 2014 homes are laminate kitchen countertops, an outdoor kitchen, an outdoor fireplace, a sun-room, a two-story family room, a media room, a two-story foyer and a whirlpool in the master bathroom.
For more on what Vero Beach homebuyers want in their homes, as well as improvements, visit our Vero Beach Home Improvement section of articles under Vero Beach Real Estate Categories to your right.