With strong demand and limited supply, Vero Beach homes are selling as fast, or faster, as they did during the boom years of 2005 and 2006. Of course, the circumstances are quite different.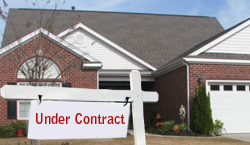 Homes are now selling nearly three times as fast as they normally would. The average number of days a listing stayed on the market in April was 46, down from 62 in March and down from the normal pace of 90-120 days, according to the National Association of Realtors.
Back in 2005 and 2006, it was all about easy money, and now it's about stiff competition for limited supply. "We need to see home builders increase production," said Lawrence Yun, chief economist for the NAR, in a press conference. "We need a 50 percent increase in starts."
Construction of New Vero Beach Homes Slowing
Builders of new Vero Beach homes are actually slowing production, trying to take advantage of home price gains that are nearing double digits.
While Vero Beach homes are certainly selling faster, double-digit price gains are not considered healthy, especially when wage growth is nowhere near that. At some point buyers will hit the wall, unable to afford the homes they want.
First-time homebuyers are already dropping out of the market, representing just 29 percent of homebuyers in April, according to the NAR. That's the lowest in two years. Rising mortgage rates, now at their highest in two months, are playing a part, but there are also fewer low-end Vero Beach homes to buy. The number of homes in the foreclosure process is now down nearly 25 percent from a year ago, according to a new report from Lender Processing Services.
Those who can get credit are now competing for what little there is to buy, and pushing prices well beyond expectations. We don't see this temporary boom lasting like it did in 2005 and 2006, simply because the factors driving this run-up are vastly different.
We'd love to know how you feel and what you think. Use the comment box to sound off. Remember, your email address will never be published here, nor will it ever be shared with any third parties. We hate spam as much as you do… but we'd love to hear from you.