The down side of rising home prices and tighter inventories is the decline of Vero Beach housing affordability.
A new study from Interest.com found that the American dream of owning a home is slipping out of reach of more and more families.
Vero Beach Housing Prices Outpace Income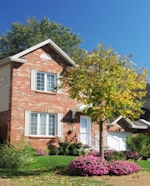 Along with robust Vero Beach home prices, rising interest rates combined with anemic increases in family income are forming a near perfect storm of unaffordability.
Prices have risen so much that a median-priced home is no longer affordable for the majority of families earning a median income.
"The simple fact is that the very small improvement Americans have seen in their paychecks hasn't kept pace with a jump in home prices and mortgage rates," according to Mike Sante, managing editor of Interest.com.
On average, home prices rose 12 to 16 percent over the last year, while incomes rose only by about 3 percent.
"Rising prices mean the house that a family with an average income can afford has shrunk," Sante says. "For many, home ownership is largely out of reach of median-income households."
Mortgage rates, although still low by most historic standards, are about a point higher than they were last winter and spring, contributing to the decline in home affordability.
The average cost of a 30-year, fixed-rate home loan is 4.43 percent in this study, up from 3.70 percent last year, although rates have dropped back down in recent weeks since the study was conducted.
To conduct its annual Home Affordability Study, Interest.com gathered city-specific data on median home prices and incomes, average property taxes and insurance costs, as well as consumer debt and mortgage rates.
To stay on top of the Vero Beach housing recovery, check out our other articles and tips by clicking on the Vero Beach Real Estate News link to your right.