Vero Beach housing sector fundamentals remain favorable despite the recent rise in interest rates and the sharp drop in housing starts in June.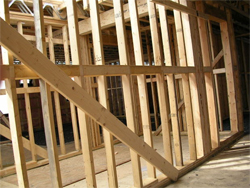 The decline in housing starts was almost all in the volatile multi-family sector. Single-family starts remained in a range just below 600,000 nationwide, while multi-family fell 26 percent to 245,000.
Multi-Family Important in Vero Beach Housing
Multi-family starts have been an important growth sector in Vero Beach housing in the past year, but month-to-month changes in multi-family starts – noted for their volatility – are meaningless. Multi-family Vero Beach housing starts rose in March, fell in April, rose in May, then fell again in June.
Even with the recent increase in mortgage rates, Vero Beach housing remain extremely affordable.
The typical household still can afford about 70 percent more than the median house. The (NAHB) housing market index for July reported another big rise in buyer traffic and sales, indicating builder optimism and continued solid demand for new homes.
Fed Chariman Ben Bernanke largely agreed with the positive outlook for real estate when he said to Congress, "Housing has contributed significantly to recent gains in economic activity. Home sales, house prices, and residential construction have moved up over the past year, supported by low mortgage rates and improved confidence in both the housing market and the economy. Rising housing construction and home sales are adding to job growth, and substantial increases in home prices are bolstering household finances and consumer spending while reducing the number of homeowners with underwater mortgages."
Bernanke went on to say, "Housing activity and prices seem likely to continue to recover, notwithstanding the recent increases in mortgage rates, but it will be important to monitor developments in this sector carefully."