When it comes to the most recent numbers for Vero Beach housing, as well as housing nationwide, one thing is clear — the recovery has stalled.
Housing was to play a big part in the 2014 overall economy. Pent up demand, continued low interest rates, and prices that still made Vero Beach housing affordable were all supposed to strengthen the recovery.
So far, this hasn't happened, as proven in the economy's poor performance during the first quarter of the year.
Vero Beach Housing Somewhat Frozen?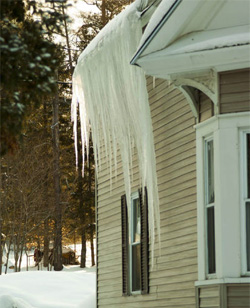 It's not just Vero Beach housing numbers, but nationwide as well. And whether housing's slump is just a weather-related blip or a new normal is unclear. But many indicators confirm the slowdown.
Sales of existing homes in March, at an annual rate of 4.59 million units, were down slightly from February and were 7.5 percent lower than in March 2013. Sales of new single-family homes got hit even harder, falling 14.5 percent from February and 13.3 from a year earlier. New building permits — a harbinger of future construction — dropped 2.4 percent from February, though they were up 11.2 percent from March 2013.
Along with weather, the explanation seems plain. Buying a Vero Beach home isn't as good of a deal as it was a year ago. Higher interest rates and higher prices have made homes less affordable. In early 2013, interest rates on 30-year fixed-rate mortgages averaged 3.4 percent, now rates on similar loans are 4.3 percent. At the same time, home prices have bounced off recent lows.
Stricter mortgage lending standards have weakened the housing recovery. But there's also another cause: The Vero Beach housing market is, to some extent, somewhat frozen.
There's less incentive for sellers to sell, especially the ones who refinanced their mortgage at interest rates around 3 to 4 percent, and now, to sell and buy another home would mean a mortgage rate of 4 to 4.5 percent.
This scarcity of sellers turns into frustration for buyers. Prices continue to rise because few homes are for sale. Do we all see the cycle and the trend here?
Now that warmer weather is here, many are expecting a revival in the Vero Beach housing market. The question remains, will a stunted Vero Beach housing market rebound be the revival the overall economy needs to get back on the progressive track?
To stay abreast of news as it affects the Vero Beach housing market, stay plugged in right here at our website.