It is definitely getting easier these days to obtain Vero Beach mortgages.
A strong housing market combined with fears that the Federal Reserve would eventually begin tapering its purchases of mortgage bonds helped drive up the cost of a 30-year fixed-rate mortgage from about 3.3 percent in January 2013 to nearly 4.6 percent by September.
Since then, Vero Beach mortgages have backed off those recent highs, bobbing back and forth between 4.5 percent or so, and, recently, 4.2 percent. This has helped to keep housing affordable for those who want to buy a home. But it did pose the bankers a dilemma: How could they get more people to want to buy homes in the first place, so they could sell more Vero Beach mortgages?
Answer: Make it easier to apply for those Vero Beach mortgages.
What Lenders Are Doing to Make Getting Vero Beach Mortgages Easier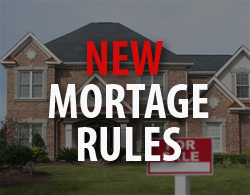 Demanding less money up front to obtain a mortgage is one obvious way to ease more buyers into the housing (and home mortgage) market. Another tool is loosening up lending restrictions.
According to LendingTree, "Average credit scores for borrowers matched with lenders on the LendingTree network have dropped 6 percent year over year." This, says LendingTree, indicates banks being "more willing to consider a wider pool of borrowers."
Company founder and CEO Doug Lebda put it this way: "As the housing market improves and refinance activity declines, lenders are adapting their guidelines to improve credit accessibility for borrowers. Relaxed lending guidelines translates to a larger pool of qualified homebuyers."
Obviously this is great news for those buying Vero Beach homes and getting Vero Beach mortgages. With actual mortgage rates now range-bound, it's a bit cheaper to obtain a mortgage today than it was a year ago, and there's also less uncertainty about which way mortgage rates are moving.
Throw in the fact that bankers are less antsy about the risk their loans will ultimately get defaulted on, and it's also a bit easier to get that mortgage loan approved.
Granted, it's developments just like these that sucked America into a financial crisis that nearly destroyed the economy six years ago. But if that's what it takes to get you into a new home — and a new mortgage obligation — apparently, the bankers are willing to risk it.
Stay tuned, we'll keep you updated right here on Vero Beach mortgages and the trends that either cause the market to make it easier, or more difficult, to get those mortgages in the future. In the meantime, check out our other articles and news affecting Vero Beach mortgages by clicking on the Vero Beach Mortgage Info link to your right under Vero Beach Real Estate Categories.