Statistics from the Mortgage Bankers Association indicate an increase in Vero Beach new home sales in October.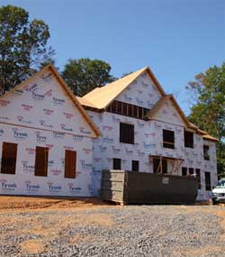 MBA's Builder Application Survey for October shows mortgage applications for Vero Beach new home sales increased by 11 percent from September. The change doesn't include any adjustments for seasonal patterns.
Breaking the data down by product type: Conventional loans accounted for 67.5 percent of loan applications in October, while loans backed by the Federal Housing Administration (FHA) made up 17.8 percent. Mortgages made through the Department of Veterans Affairs accounted for 13.8 percent, and loans made through the U.S. Department of Agriculture and the Rural Housing Service composed 0.9 percent.
Using information from the survey as well as assumptions regarding market coverage and other factors, MBA estimates sales of new single-family homes nationwide ran at a seasonally adjusted annual rate of 509,000 in October. Unadjusted, the group estimates sales totaled 40,000.
The average loan size for Vero Beach new home sales was up nearly $5,000 in October, increasing to $294,480.
Vero Beach New Home Sales Up – Sellers Scaling Back
With Vero Beach new home sales up, sellers of previously owned homes this year have been aggressive in pricing their listings on the market. However, new data from technology-powered broker Redfin shows more and more sellers have had to dial back their expectations.
Only about one in seven sellers had to resort to reducing their listing price in order to move their property, Redfin reported. However, that number has steadily risen to one in four as of September.
Hope isn't lost for sellers looking to get as much as they can out of their home, though—Redfin's data for October shows slightly fewer homes taking a price cut, ending a seven-month streak.
With home prices now increasing at a less dramatic rate than earlier this year, sellers and agents are better able to price homes accurately without having to make adjustments later. Now that we're entering the winter months, sellers tend to be in less of a rush to sell at this time of the year, so price drops are expected to be less common for now.
To stay abreast of Vero Beach new home sales news, as well as news affecting Vero Beach re-sale homes, check out our other news articles by clicking on the Vero Beach Real Estate News link to your right under Vero Beach Real Estate Categories.