Vero Beach real estate finally saw a turnaround in 2012. The good news is for home buyers and investors. If you're considering buying Vero Beach real estate to live in or use as an investment, 2013 is shaping up to be another terrific year.
A Look Back at Vero Beach Real Estate in 2012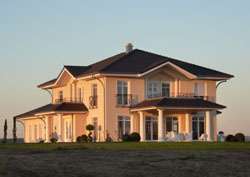 –>Roughly 23 percent of homeowners are underwater or are nearly underwater with their mortgages, according to third quarter 2012 data from CoreLogic.
–>Zillow estimates that U.S. homes gained $1.3 trillion in value during 2012, the first year of cumulative gains since 2006. The Case/Shiller Housing Index showed that home prices rose about 2 percent in much of the country. Anything in positive territory is a big gain for homeowners.
–>New home sales remain low, with only an estimated 368,000 sold in 2012, according to projections from the Department of Housing and Urban Development (HUD). Still, that's up about 17 percent from a year earlier. The median sales price of new homes was $237,700 in October, due to the supply of new homes being very low. At the current rate of sale, the 147,000 new homes on the market would sell in 4.8 months, a historic low rate.
–>Existing home sales reached an adjusted annual rate of 5.04 million in November, up 14.4 percent from a year ago, according to the latest figures from the NAR. While NAR concurs that home values are rising, about 22 percent of home sales were foreclosures and short sales, which sold for deep discounts. Still, even the percentage of distressed sales is down from 24 percent a year ago. And the number of homes on the market is now as low as it was back in 2001.
–>Mortgage interest rates fell to historic lows in 2012. You can get a 30-year loan for around 3.35 percent, a 15-year loan at less than 3 percent and a 10-year loan for around 2.85 percent. All of this assumes you have excellent credit and at least 20 percent equity in the property you're buying or refinancing.
The good news is that HARP 2.0 has kicked into gear, and as lenders get used to working with borrowers on its terms, more homeowners are qualifying for a refinance.
When we look back over 2012, it's clear that the Vero Beach real estate ship has turned. However, if the country falls back into recession, the small amount of progress made could easily reverse. The real number to watch is employment: Without a good paying job that allows homeowners to afford their mortgage, it'll be tough to generate the kind of strong housing market that Americans have come to rely on.
Stay tuned to our site for more updates on Vero Beach real estate as we progress through 2013. Good or bad, we'll keep you informed on anything and everything that affects Vero Beach real estate values.