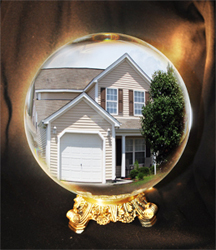 There are several factors we believe will cause increases in Vero Beach home prices to slow down in coming months.
As of the first quarter of 2013, average Vero Beach home prices, as well as prices across the United States are back at their mid-2003 levels.
One of the most widely followed measures of Vero Beach home prices jumped 10.9 percent year-over-year in March, beating most expectations in a resounding reminder of the housing rebound in the cities covered by the S&P/Case-Shiller indices.
You may have also noticed more "For Rent" signs of late. This appears to be a nationwide trend that has turned some would-be-sellers into landlords because they are underwater on their mortgage and unable to sell their home. Many of these are homeowners who would sell if they had enough equity to do so.
Why Vero Beach Home Prices Slowing Down Won't Be All Bad
Given the low level of inventory, pent up demand, and significant investor buying, real prices have been increasing fairly rapidly over the last year. We expect more inventory to come on the market as sellers who were forced to stay on the sidelines due to the lower prices get back into the market, thereby causing price increases to slow down.
This would not necessarily be such a bad thing, in that prices rising too fast can actually thrust us into another housing bubble, and no one wants to go through that again. We'd like to see Vero Beach home prices move more sideways for a year or two to give the market more stabilization.
We believe the combination of more homeowners putting their homes on the market, along with rising interest rates on mortgages, will slow down the increases we've been seeing in Vero Beach home prices.
We'd love to know how you, our readers, feel about the latest report on Vero Beach home prices. Do you think we're heading for another bubble, or will things slow down as more inventory hits the market? Your comments and thoughts are welcomed and encouraged.