Florida's Longest Serving Buyer Broker
Celebrates 28 Years of Serving Buyers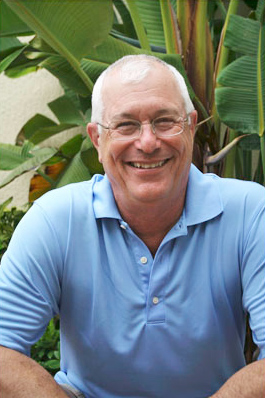 Sitting on the buyer's side of the table in hundreds of real estate transactions over 20 years, Jim has never faltered in his one goal: protecting the home buyer.
As Florida's most experienced buyer's agent, Jim has saved home buyers millions of dollars and countless hours by negotiating prices, arranging favorable mortgages organizing inspections, and by making sure every aspect of the transaction benefits the home buyer.
Jim created the concept of buyer representation based on the personal experience of not having someone there to represent his interests in his first Florida real estate purchase. The seller, with the seller's agent, seemed to hold all the cards. It was a costly lesson.
But Jim turned the situation into the business of helping other real estate buyers at no cost to them. From negotiating the lowest price on a Vero Beach home to getting the best mortgage, insurance and inspections, buyers have been saving with Jim since 1988.
Jim has won multiple national awards for client service and savings. In 2001, Jim was inducted into the Buyer's Agent Hall of Fame, only the fifth person in history to receive the honor.
Jim DiMarzo, a real estate broker celebrating more than 28 years of buyer agency.
And after all of these years, the old dog has learned new tricks.
Jim has always been a frustrated architect, and that frustration has finally resulted in a late-life second career. Jim is collaborating with Dennis Witherow, his old friend and colleague, the owner of Regatta Building and Development, in the design and construction of 42 sensational new villas in the Bridgepointe development. "I have been blessed to have found the buyer's agent niche, and have enjoyed every day of helping our clients find the best possible home and club available to them at the best possible price. To now be able to indulge my life-long interest in home planning and design is icing on the cake. I am still passionate about the buyer agency part of our business, and this latest phase of my career has been pure fun!"
Jim, a graduate of Fordham Prep and Holy Cross, is a former navy officer and a native of Westchester County, NY. His wife Barbara (Lockwood) enjoyed a 32 year career in golf club membership, culminating with her last assignment as president of the board of the Grand Harbor Club. She has consulted for many area clubs and currently serves on two local boards.
Find out what some of our clients think about Jim DiMarzo.
DiMarzo Realty Inc. specializes in the Vero Beach real estate market including patio homes for sale, villas, condos and more. If you have any questions about living in the Vero Beach area, give us a call at (772) 713-9898 or send us an email.