Indian River County, Florida
Indian River County encompasses 617 miles and has Vero Beach as its county seat. The county includes the incorporated towns of Vero Beach, Sebastian, Fellsmere, Orchid and Indian River Shores. The county also includes much unincorporated territory that is all referred to as the Vero Beach area.
Indian River County has done arguably the best job of controlling and monitoring growth of any other area of the state.
The orders of the day are low-rise and low-density, and have been since the early 1970s. In fact, there is only one mid-rise (13-story) development of two towers in the entire county, and that was completed in 1972. Legend has it that the town fathers took one look at "The Spires" and blocked all future mid-rise construction. If you can find land that is zoned for multi-family building, and there never was much of it, codes restrict multi-level buildings to three-stories.
That single decision, made almost 40 years ago, has made the Vero Beach area and Indian River County one of the great places to live in all of Florida and the southeast.
Vero Beach Area – Indian River County Living & Golf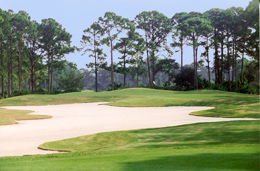 Indian River County is bisected by the Indian River Lagoon and The Indian River. Much of our leisure-time fun is derived from the river, with boating, fishing, kayaking, and a host of other activities.
The county is also home to some of the country's best private and public golf. Award-winning courses like Hawk's Nest, Quail Valley, John's Island West and Red Stick are "green", and have no housing circling the fairways. And Sandridge's municipal 36-holes are the envy of counties everywhere.
Indian River County is also home to The Arts, with two live stages, multiple lecture series featuring world-renowned presenters, concerts, stage shows, and a Center for the Arts.
The County also offers outstanding health care and offers two major hospitals.
In summary, don't visit Indian River County unless you plan to stay a while. Once you see what this area has to offer, you will not want to leave!
Vero Beach Area – Indian River Shores
Indian River Shores is a 5 mile swath of our barrier island that routinely ranks in the top-10 per capita towns in America.
John's Island occupies roughly 2½ miles of the town, and is simply one of the best golf/oceanfront/riverfront developments anywhere. John's Island offers three golf courses, two on property and one just west of town called the West Course. "The West" is always ranked among the best in the state.
Homes and Condos
Other magnificent housing developments include The Estuary, Bermuda Bay, The Shores and Palm Island Plantation. The Carleton oceanfront condos range from 3,500 to 4,600 square feet and are world-class in their six-unit per building, two-per-floor designs and in their elaborate finish levels.
Indian River Shores is truly an ocean side jewel.
Vero Beach Area – North Hutchinson Island
North Hutchinson Island Condos and Apartment Homes
One can easily identify the end of Indian River County and the beginning of St. Lucie. Just look up! It's where the high-rises reign…
North Hutchinson has virtually all of the area's spectacular towers, and the towers offer beautiful, large and lavishly appointment apartment homes. Names like Altamira, The Atrium, Visions, The Paragon and Grand Isle do not adequately describe quality and excitement offered by these condo dwellings in the sky.
Still close to the Vero Beach area, the charming seaside village of North Hutchinson Island provides an attractive alternative to Vero's low-rise, low energy style.
Vero Beach Area – Sebastian
Incorporated in 1924 and located just north of Vero Beach and in Indian River County, the City of Sebastian has grown to approximately 22,000.
Sebastian offers an array of parks, beautiful and timeless riverfront property and a newly refurbished Riverfront District with wide and spectacular views of the Indian River Lagoon and the Intra-Coastal Waterway.
Sebastian is the home of Pelican Island National Wildlife Sanctuary.
Living in Sebastian is returning to old Florida. The pace seems slower, the people friendlier.
Sebastian Real Estate
Real estate opportunities abound in Sebastian, and some of the Sebastian riverfront homes continue the old Florida theme, with moss covered oaks shading the banks. In fact, the river in Sebastian has several different personalities, from the secluded and quiet north fork to the busy Riverfront District.
In fact, the sign which welcomes you to Sebastian might say it best. "Welcome to the City of Sebastian – Home of Pelican Island –
Friendly People and Six Old Grouches".
Vero Beach Area – Orchid
When purchased for development in 1988, the Town of Orchid was occupied by 10 citrus grove owners. Known as the smallest incorporated town in Florida, Orchid has become The Orchid Golf and Beach Club, an upscale barrier island community of 600 lavish golf and riverfront homes and elegant oceanfront condos.
Golf and Riverfront Homes in The Town of Orchid
The homes range in price from $750,000 to $7,500,000, the condos from $1,295,000 to $2,650,000.
The Arnold Palmer-designed course stretches to 7,126 yards and has water on 16 holes.
The Orchid beach club features ocean-side dining and a swim club.
DiMarzo Realty Inc. specializes in the Vero Beach real estate market including patio homes for sale, villas, condos and more. If you have any questions about living in the Vero Beach area, give us a call at (772) 713-9898 or send us an email.