If you didn't buy a Vero Beach home in 2013, you may be kicking yourself about now. Home prices for the year climbed an average of 13.6 percent.
Why 2014 Will Be a Good Year to Buy a Vero Beach Home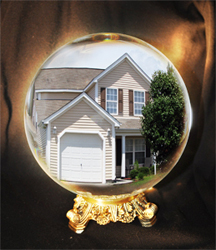 Market forecasters predict that 2014 will be another year of gains for the real estate market, even though the rapid pace of sales in 2013 cooled off a bit at the end of the year. On Dec. 30, The National Association of Realtors said its pending home sales index, based on contracts signed last month, rose 0.2 percent in November, below the 1 percent rise forecast.
Vero Beach home prices are expected to rise about 5 percent this year. Higher mortgage rates are expected to dampen the pace of both sales and price gains, but not bring them to a halt. The average rate on a 30-year fixed mortgage is expected to rise from 4.5 percent to 5 percent this year.
Even aside from expected price gains, to buy a Vero Beach home is almost always a good investment in the long run. Tax benefits are not to be overlooked.
When one rents, at the end of the year he or she has a pile of 12 cancelled rent checks. However, the homeowner has a pile of 12 cancelled mortgage checks that are nearly fully tax deductible in most cases.
Time will tell. Stick with us here and we'll keep you updated on the news that affects those wanting to buy a Vero Beach home in 2014.
Get more news about Vero Beach real estate by clicking the Vero Beach Real Estate News link to your right under Vero Beach Real Estate Categories.