If you have not shopped around for Vero Beach homeowner insurance in some time, you may find that better deals await you elsewhere. Certainly, your current insurer may want to keep your business, but with double-digit rate increases in some areas it pays to shop around. You can obtain new Vero Beach homeowner insurance by carefully following these outlined steps.
Steps For Obtaining Vero Beach Homeowner Insurance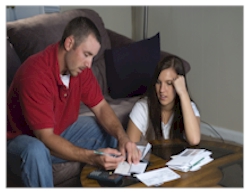 Review Your Current Policy. Your current homeowner insurance coverage will be the basis for your new coverage, offering the same deductibles and exclusions you currently have. Pull out your current policy, learn when it is set to renew and begin to shop for a new policy before your current coverage expires. You may be able to switch coverage before your current insurance term expires, however you may still be responsible for outstanding payments.
Obtain Quotes From Insurance Companies. Contact other insurance companies and ask for quotes. You can contact each company individually or you can use a service such as Esurance to receive multiple quotes. The advantage of the latter is that you share your information once before quotes from multiple providers are offered.
Review and Choose. Compare each homeowner insurance offer. Review carefully to ensure that the proposed coverage matches what you currently have or meets your new requirements. Choose the coverage that suits you best and set up an effective date. You can have the new coverage kick in the day after your current policy expires or earlier.
Contact Your Previous Insurer. Once the new homeowner insurance is secured, contact your now previous home insurer. Your agent's contact information is listed on your policy. You may need to follow up your phone call with a written request by means of postal mail or email. Settle your account by receiving a refund if due or make your final installment to close out the old account.
Follow Through With Your New Insurer. Review your new Vero Beach homeowner insurance policy to verify that the coverage listed matches what you requested. If there is a discrepancy, contact your insurer immediately. Your new insurance provider may request follow up documentation or a visit to your property to make sure they are underwriting for the correct property and replacement value.
Keep your active homeowner insurance documents in a safe place and shred your old documents. If possible, consider scanning your Vero Beach homeowner insurance policy and uploading it to a website or cloud location for safe storage. This way, if your home is destroyed and your document is stored in that destroyed home, you can still go online and access your policy. If an emergency hits, you must be able to access your policy.
Keep your insurer's contact information handy if an emergency happens. Lastly, consider adding umbrella coverage to gain maximum liability protection. Typically, your insurer covers your home and your cars, and extends umbrella coverage to go beyond your basic liability.
Following these tips will help you with shopping for Vero Beach homeowner insurance.