When selling your Vero Beach home, you need to be aware of the things that turn buyers off. Then you need to do everything you can to eliminate those turn-offs before even putting your home on the market for sale.
You will not get the price you want for your Vero Beach home if you don't get your home in move-in condition before the first potential buyer walks through the front door. Buyers today don't want "fixer-uppers" and properties that need a lot of work. They want a home that is ready to live in the day the movers unload the truck.
Don't Make These Mistakes When Selling Your Vero Beach Home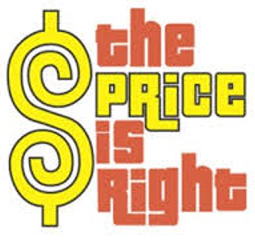 Overpricing Your Home – If you ignore your agent's advice and list your Vero Beach home at a higher price than recommended, you're going to get some negative feedback from buyers. The worst feedback, of course, is silence. That could include no showings and no offers.
The problem with overpricing your Vero Beach home is that the buyers who are qualified to buy your home won't even see it because they're shopping in a lower price range. The buyers who do it will quickly realize there are other homes in the same price range that offer more value.
Buyers are more savvy today, and they do their homework. So sellers, beware! Don't overprice your Vero Beach home!
Get Rid of Odors – Odors can come from a number of things – pets, lack of cleanliness, stale air, water damage, and more. You may not even notice it because you live with it and your nose may have become immune to it, but your real estate agent may have hinted to you that something needs to be done.
There is no buyer that will buy a Vero Beach home that smells bad unless they're investors looking for a bargain. Even so, they'll get a home inspection to find out the source of the odor. If they find anything like undisclosed water damage, or pet urine under the "new" carpet, then they will either severely discount their offer or walk away.
Find the source of any odors in your Vero Beach home and get rid of it before you put the "For Sale" sign in the yard!
Deferred Maintenance – This is a polite definition for "letting your home fall apart." With your Vero Beach home, things wear out, break and weather, and it's your job as a homeowner to keep your home repaired.
Buyers really want a Vero Beach home that's been well-maintained. They don't want to wonder what needs to be fixed next or how much it will cost. That just adds to their costs and they will in turn factor that in to the lower price they'll offer you for your home.
Clutter – In short, get rid of it! All of it! Box up your nick-knacks, photos, and other things that make it hard for a potential buyer to visualize themselves living in your home.
Too much furniture confuses the eye and makes it really hard for buyers to see the actual sizes of rooms. If they can't see what they need to know, they move on to the next Vero Beach home on their list.
Outdated Decor – The reason people are looking at your home instead of buying brand new is because of cost and location. They want your neighborhood, but that doesn't mean they want an outdated home. Just like they want a home in good repair, they want a home that looks updated, even if it's from a different era.
Harvest gold and avocado green from the seventies; soft blues and mauves from the eighties, jewel tones from the nineties, and onyx and pewter from the oughts are all colorways that can date your home. Textures like popcorn ceilings, shag or berber carpet, and flowered wallpaper can also date your home.
Summary – The Vero Beach home market is tough, and if you ignore these tips for selling your home, you're going to be in for a rude awakening when your Vero Beach home is not only not selling, but getting very few showings.
For more tips on selling your Vero Beach home, check out our other articles and information at the Vero Beach Home Selling Tips link to your right under Vero Beach Real Estate Categories.