The Vero Beach home buyer marketplace is changing. Home values are on the rise and mortgage rates are still near historic lows. So for those who have been sitting on the fence, now is the perfect time for you to buy.
Things Every Vero Beach Home Buyer Must Decide On
How Much Can You Afford?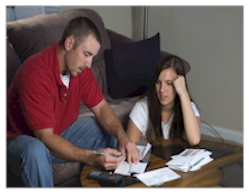 Find out how much you're able to borrow and determine what price range you can afford before you ever start looking for a home. Get a pre-approval letter from your lender to help us, your real estate agents, find a Vero Beach home that will fit within your budget.
Decide Exactly Where You Want to Live
Whether your desired location is based on a particular school district you like, or being closer to work, don't compromise. We will work hard to find the perfect home in your perfect Vero Beach area neighborhood.
Know Your Needs and Wants
Having a garage or a basement may or may not be important to you. However, when it comes time to sell your home, these things will matter. Talk to us about the amenities of the home you're thinking about and how they stack up to the overall market. Decisions you make today could create issues when you try to sell the house later on.
Get an Agent on Your Side
Working with an agent who has your best interests in mind is very valuable. As your agent, we will provide data on the home that will help you determine your initial offer.
Respond With a Sense of Urgency
Be prepared to make a decision quickly after you view a home. Properties are selling very quickly, and we don't want you to miss out on the perfect Vero Beach home because you were not ready to move.
Hire a Home Inspector
A home inspector can save you thousands of dollars down the road. Vero Beach real estate is one of the best investments you can make, but not if you make the wrong choice. Ask us for inspector recommendations, interview a few of them and choose the one you're most comfortable with. Never buy a Vero Beach home without having a home inspection done, NEVER!
These Vero Beach home buyer tips will help you successfully navigate the home buying waters. For more Vero Beach home buyer tips and articles, click over to our Vero Beach Home Buyer Tips section under Vero Beach Real Estate Categories to your right.