Vero Beach flood insurance will still be affordable, at least for now, thanks to the Senate recently approving the Homeowner Flood Insurance Affordability Act to curb flood insurance rate hikes for homes and commercial properties.
Vero Beach Flood Insurance Remains Affordable Thanks to Senate Vote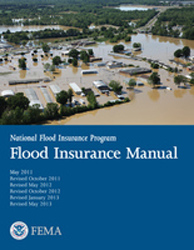 The Senate voted 72-22 to approve the House legislation in order to be done with the issue. It had earlier passed a different bill to address the premium hikes that resulted from Congress' reforms of the flood insurance program two years ago. Those reforms moved the financially troubled program toward more risk-based premiums, but caused rate shock in many areas of the country, including here in Vero Beach .
The National Association of Home Builders praised passage of the legislation. "By providing a more affordable rate structure for policyholders and repealing point-of-sale rate increases, the bill is a boon for home owners and home buyers," said NAHB Chairman Kevin Kelly. "Further, it gives an important boost to home building and remodeling, while simultaneously shoring up the NFIP."
The National Association of Realtors President Steve Brown, said "We appreciate the Senate's swift action on the legislation, which is a responsible and balanced solution to the skyrocketing flood insurance premiums affecting residential and commercial properties that were unintentionally triggered by the Biggert-Waters reforms to the National Flood Insurance Program."
As passed, the bill repeals FEMA's authority to increase premium rates at time of sale or new flood map, and refunds the excessive premium to those who bought a property before FEMA warned them of the rate increase. The bill limits premium increases to 18% annually on newer properties and 25% for some older ones. Additionally, the bill adds a small assessment on policies until everyone is paying full cost for flood insurance.
Check out our other articles and tips on Vero Beach flood insurance and homeowner insurance by clicking on the Vero Beach Insurance link to your right under Vero Beach Real Estate Categories.