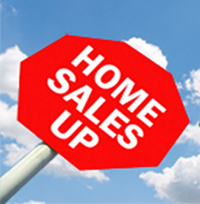 Traditionally, Vero Beach home sales tend to slow down heading into fall and winter, but that doesn't seem to be the case this year.
Instead of the usual seasonal slowdown, October data show the 2013 fall market moving at a fast pace, according to Errol Samuelson, president of Realtor.com.
"Inventory has returned to last year's levels, but prices continue to strengthen and homes are moving significantly faster compared to this time last year," Samuelson said.
Realtor.com's data shows the median list price in October was relatively untouched by the yearly seasonal drag falling just 0.25 percent month-over-month to $199,000—7.57 percent above its year-ago level.
Vero Beach Home Sales And List Prices Show Improvement
Eighty-five percent of the 146 markets covered in the report showed yearly improvements in median list price, and only 19 reported annual declines. Vero Beach home sales and list prices showed improvement.
Compared to September, national inventory was down to 1.9 million, a decline of 0.71 percent from September and 1.51 percent from October 2012.
While the country continues to struggle with inventory problems, local Vero Beach trends indicate growth in supply.
Perhaps the most promising statistic at this point, however, is median age of inventory: 94 days in October, a slight pickup from 93 days in September but an 11.32 percent decrease from the last year.
This trend suggests that properties continue to turn over quickly in contrast to the usual seasonal patterns, and despite increasing prices and stabilizing inventory.
Get more news on Vero Beach home sales and listing prices, along with other Vero Beach real estate news and information, by clicking the Vero Beach Real Estate News link to your right under Vero Beach Real Estate Categories.