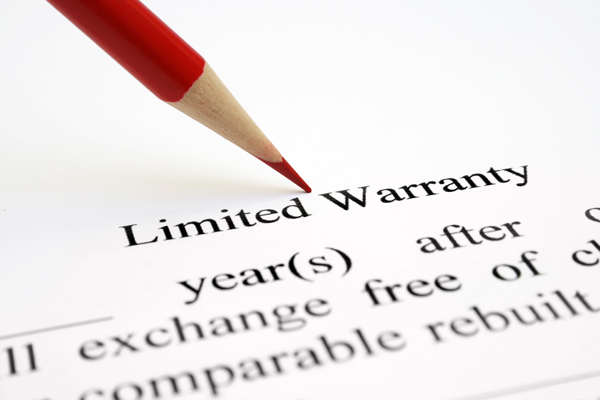 We've featured articles here on our site in the past about the pro's and con's of getting Vero Beach home warranties. But just recently, Consumer Reports released an article discussing why you should avoid Vero Beach home warranties, since even the best ones typically aren't worth the cost, and they advise putting your money in the bank instead.
The state of New Jersey recently filed a lawsuit against a home warranty company stating that warranty claims are denied because the company says the problem was pre-existing. Or, the claim is denied because the consumer can't prove that a broken item was properly maintained. They say they've seen consumers raise these issues in the past in connection with home warranties and other types of service contracts.
The state said the company, which sold coverage in at least 25 states, denied claims even when technicians said covered products had been property maintained or that a problem wasn't pre-existing or caused by a lack of maintenance. For some claims, the state said, the company demanded that customers provide years of maintenance records.
While the coverage required the company to replace products that couldn't be repaired, the state said the company offered consumers cash "buyouts" for hundreds of dollars less than it would cost to replace the item. And in some cases, local technicians dispatched to handle claims refused to respond, saying the company failed to pay them for their previous service.
Vero Beach Home Warranties Not Recommended By CR
Consumer Reports now recommends avoiding Vero Beach home warranties and service contracts, even those provided by companies with no record of engaging in any shenanigans. The reason is that coverage for contracts that cover homes and cars, for example, can cost hundreds of dollars.
Instead, CR suggests putting the money you otherwise would use to buy that service contract into a savings account or product repair-and-replacement fund.
Many credit card issuers automatically extend the manufacturer's warranty for an extra year or so for most products you buy using their card. Many companies also have goodwill programs and service campaigns that provide free or low-cost repairs or product replacement for items that fail in an unreasonably short time.
If an item falls under a safety-related defect, manufacturers generally must initiate recalls and provide free repairs, which are not even covered under Vero Beach home warranties.
Consumer Reports offers an "Extended Warranty Buying Guide" here.
While we don't necessarily endorse Consumer Reports in their stand against Vero Beach home warranties or companies, we felt obligated to advise you of their recommendation, and let you make your own intelligent decision in this matter.
Stay abreast of all the news affecting Vero Beach housing and real estate right here at our website. More articles can be found in the Vero Beach Real Estate section, or the Vero Beach Real Estate News section, both to your right under Vero Beach Real Estate Categories.