It's no surprise that things have been looking up for the Vero Beach housing market for several months now. But solid statistics now show that people are just as optimistic about mortgage rates as they are the Vero Beach housing market.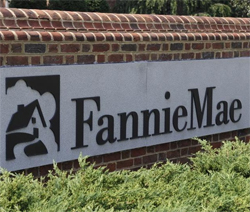 An analysis of Fannie Mae's monthly telephone survey of just over 1,000 homeowners and renters shows that views on the Vero Beach housing market stayed almost the same from February to March, which is good because they're optimistic.
Fannie Mae conducts its telephone survey each month to assess the attitudes of Americans toward owning and renting a home, home and rental price changes, homeowner distress, the economy, and household finances. Both homeowners and renters are contacted for the survey which includes more than 100 questions.
71% of individuals surveyed believe that now is the time to buy a new home, while 26% believe it's a good time to sell; this is nearly double the percentage from this point last year.
Growing Skepticism Towards the Vero Beach Housing Market
There seems to be a growing skepticism towards the Vero Beach housing market staying this good for a while. There was a slight bump in the percentage of those surveyed who believe that home prices will increase over the next 12 months, and while those who think prices will go down hasn't adjusted much, those who believe prices will stay the same has decreased five percent in the past three months.
The survey shows a string of 17 positive one-year-ahead home price expectations through March, the average expected gains have remained below 3 percent. By comparison, main measures of national home prices in early 2013 posted year-over-year gains of at least double or triple that figure.
Based on this survey, it seems people are aware the Vero Beach housing market is getting better but are also concerned with it not staying this good for the rest of the year. People are speculating that the Vero Beach housing market may get more competitive by the end of the year.