Vero Beach housing, after 6 years of downward pricing and sales, is finally on a firm path to recovery.
Most economists agree that all the positive year-end trends from 2012 for the housing market will drift into 2013, becoming more entrenched as the economy picks up steam in the second half of the year.
Why Vero Beach Housing Looks Firm
For several years, investors armed with cash have been scooping up distressed and undervalued properties, especially at the market's entry level. In 2012, that drove double-digit price spikes in many areas.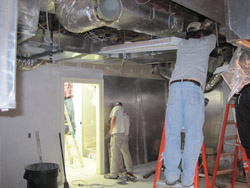 As Vero Beach housing prices rise and the economy improves, investor influence will wane. Investors buy undervalued homes, which are often vacant and in poor shape. They remodel them, and by renting or selling them, attract occupants. The neighborhood revitalizes, and prices begin to rise. A year or so of consistently rising prices instills buyers and sellers with confidence that the bottom has been reached and it's time to jump in. As that sentiment catches on and spreads, the market transitions to include more traditional buyers, who pick up where investors left off.
Meanwhile, as the economy recovers and hiring increases, Vero Beach housing demand strengthens. High rental occupancy and rising rents are encouraging renters to move on to homeownership. Also, as home prices rise, owners who were underwater or nearly underwater — without enough equity in their homes to pay off the mortgage — will emerge from the sidelines and start selling and buying homes again.
As demand grows, where will the supply of homes come from? That could turn out to be a problem for buyers — one that leads to higher prices and more bidding wars. Many would-be sellers of existing homes have waited for prices to stabilize or improve — but most of them are also planning to move up or downsize after they sell their home. So it's a wash in terms of net inventory. And although new-home building has increased, it's still half the normal historical average.
We'll keep you up to date on the state of Vero Beach housing as 2013 progresses. Meanwhile, if you have immediate questions you'd like answered about the current state of Vero Beach housing and prices, give us a call, or use our contact link below to touch base with us through our site. Either way, we'll get back to you right away.