When it comes to Vero Beach mortgages, it appears that adjustable rate loans are becoming more popular once again.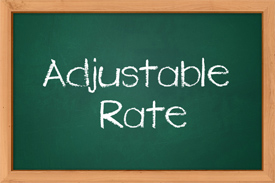 Adjustable-rate mortgages, whose rates can jump after a few years, are believed to have been one of the biggest culprits of the housing crisis. However, banks say they are concentrating on making the loans to buyers with strong credit who are looking for larger loans — not to "sub-prime" buyers who took out loans they could barely afford.
A report in the Wall Street Journal says ARM's comprised 31 percent of mortgages in the $417,001-to-$1 million range in the fourth quarter of 2013, up from 22 percent a year earlier. ARMs made up 61 percent of mortgages of more than $1 million.
More Vero Beach Mortgages Shifting to ARM's
It would seem that more and more Vero Beach mortgages are shifting to the ARM's, especially among first time homebuyers looking to get out of the rental market.
As fixed rate Vero Beach mortgages continue to increase, it is expected that more and more borrowers will look at adjustable rate mortgages to keep payments lower.
It is expected that 2014 is going to be the year of the first-time homebuyer, and keeping mortgage payments as low as possible is one driving factor that seems to be creating all the renewed interest in ARM's.
While rates on Vero Beach mortgages have continued to slowly rise over the past few weeks, they still remain affordable and many first-time buyers say they still plan to make a home purchase this year.
Get more news about Vero Beach mortgages and news that affects mortgage rates by clicking the Vero Beach Real Estate News link to your right under Vero Beach Real Estate Categories.