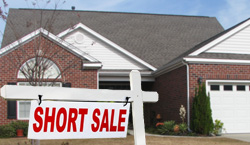 Perhaps the greatest advantage of Vero Beach short sales to beleaguered homeowners facing default and foreclosure is the opportunity to move on with life and put the bad debt behind them as quickly as possible.
Typically, Vero Beach short sales take longer to sell than normal home sales or foreclosures because of the time required for the parties-lender, buyer, seller-to respond. In the past waiting 6-18 months was common, now we find the process taking about 3-4 months if you are aggressively on top of everything.
Improved Vero Beach short sales management systems and lenders more willing to settle for a short sale than foreclosure has helped the transition and sped up the process. By comparison, as processing times and backlogged inventories continued to plague foreclosure markets last year, 2012 was proclaimed the "year of the short sale" and short sale inventories skyrocketed.
Vero Beach Short Sales Selling Slower Than Some Foreclosures
Now there are so many Vero Beach short sales on the market they are selling slower than foreclosures that have made it through processing, as well as "normal" sales. Demand is considerably less for short sales among investors, especially the institutional investors who are having a major impact on some markets, and as a result they are selling at a discount about equal or even greater than foreclosures.
Last year, nationwide, short sales of homes that had never entered the foreclosure process accounted for 22 percent of all US homes sales, more than all REOs and sales of pre-foreclosure properties combined, according to RealtyTrac.
As volumes of Vero Beach short sales grew, so did their discounts from normal prices and their time on market. Last month, the median time on the market for single family homes was 74 days in February, up from 71 in January according to the National Association of Realtors. Short sales had a median of 101 days on market, up from 94 in January. Foreclosures (REOs) were on the market for a median of 52 days, up from 47 days in January.
In December, when demand was lower, the differences were even more pronounced. Vero Beach short sales had the longest days on market with a median of 117 days. Foreclosures were on the market for a median of 45 days (60 days last year), while the median days on the market for non-distressed properties was 74 days (106 days last year).
Perhaps an answer to the problem Vero Beach short sales are having lies with the changing nature of demand for distressed properties with the bulk purchases of foreclosures, especially pre-foreclosures, by some institutional investors. Reports of single sales of thousands of properties are not uncommon, especially in markets where hedge funds are most active.
Are Vero Beach short sales still the shortest solution? For starters, compare NAR's 74 day median time on market for February with RealtyTrac's national average of 414 days to process a foreclosure and NAR's 52 days to sell them. So in most places, short sales are still the less painful option.
We have more information pertaining to Vero Beach short sales and foreclosures under our Vero Beach Mortgage Info section in the Vero Beach Real Estate Categories to your right.